Four large black wooden cubicles line the wall directly facing the elevators on MoMA's seventh floor. These installations look like voting booths, but in my booth, instead of a list of candidates, a binder held papers with a single request- "List the fears about what we might think of you." The only context was an illuminated photograph of Civil Rights-era protestors.
A single pencil invites those who enter to privately and anonymously inscribe their thoughts. Thoughts such as these: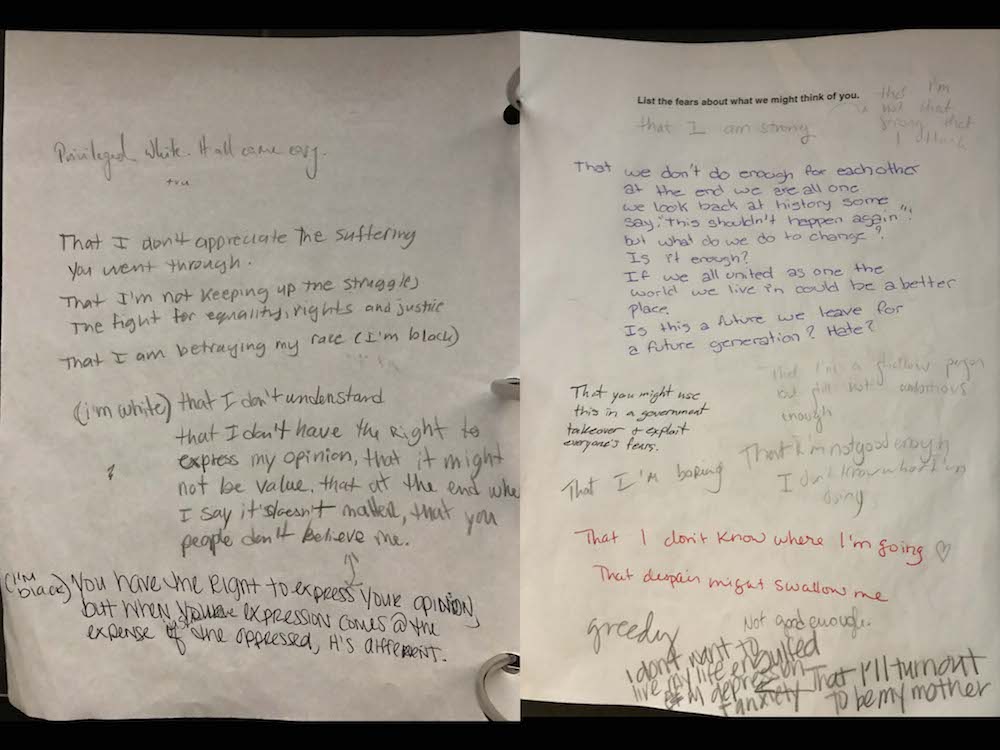 Or these: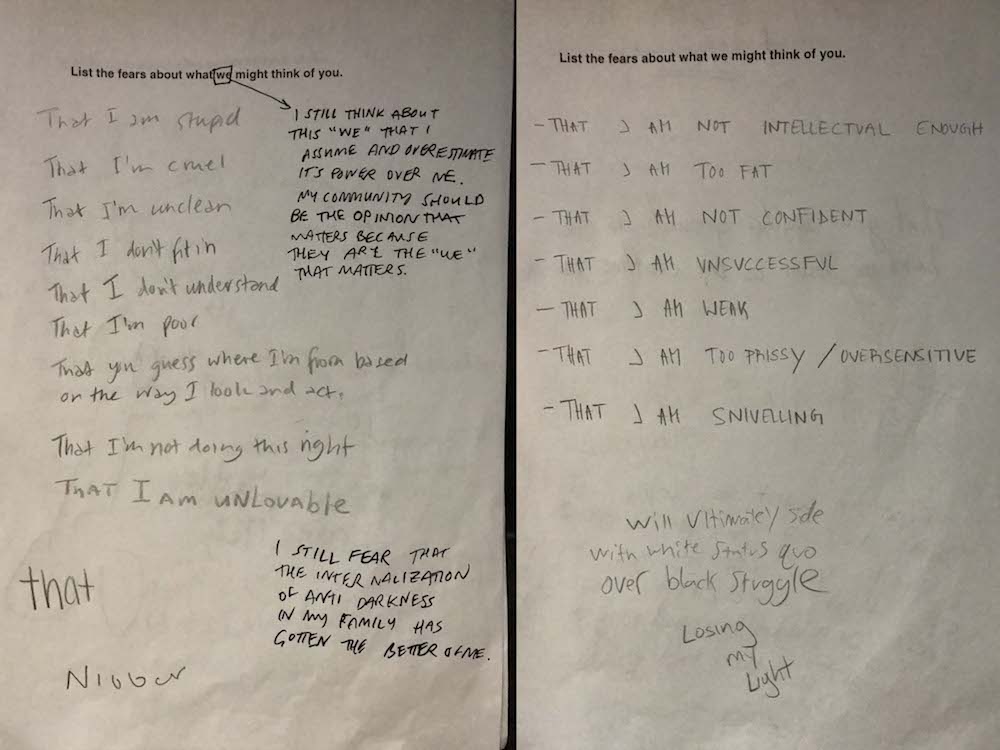 Or these: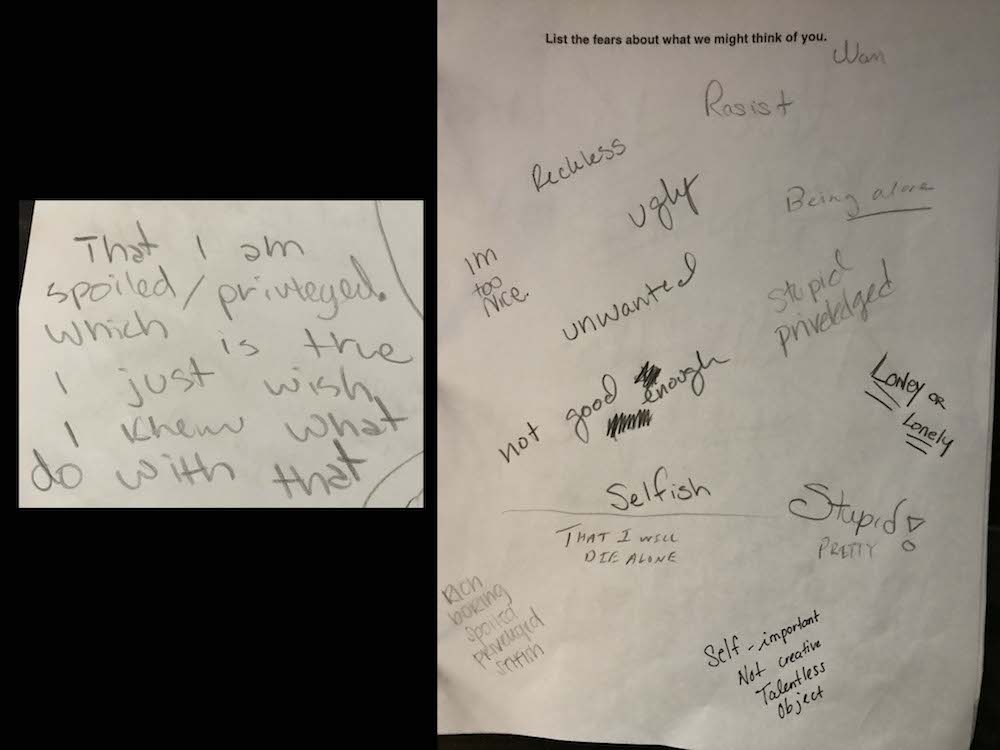 It was heartening to read so many genuine responses. It was as heartening to see MoMA dedicate both the entire seventh floor and parts of the first floor to exhibiting Adrian Piper's work.
However, even after I left Adrian Piper's rooms, as I wandered the halls of Monets and Van Goghs, my mind was still on the seventh floor. And it wasn't even Piper's work. I couldn't help but notice that no matter where I was in the museum, as I scanned the rooms full of people, it didn't look like New York.
This is hardly the first time I've thought about how museums still do a poor job of serving a wide demographic, no, I am lucky to have wonderful people who feel similarly in my life. But this thought stuck to me so much today because the reasons I've attributed to museums not being accessible seem to not apply today. All Friday nights at the MoMA are free, and that's what brought me here. And yes, in general, museums do tend to be disproportionate in the artists they exhibit, MoMA not being an exception. But currently, both of MoMA's featured individual exhibitions are of African or African-American artists.
More has to be done. Our artistic and cultural institutions can do real good- but only when they are accessible to all.